Festival de Cannes: Gana Amat Escalante, el Premio a Mejor Director, en una repartida ceremonia de premiación.
por Andrés Olascoaga |
@AndresOlasToro
El director de cine, Amat Escalante ganó el Premio a Mejor Director en la edición 66 del Festival de Cine de Cannes, convirtiéndose en el tercer mexicano, segundo consecutivo, en ganar tal premio.
Escalante se mostró emocionado por el premio, agradeciendo al Jurado mencionando que "no esperaba el premio". Al recibir el premio de manos de Forest Whitaker, el realizador dedicó el galardón a su país: "Quisiera agradecer a este jurado por hacer esta valiente decisión. Es un signo de esperanza para México, esperemos que nuestro sufrimiento termine pronto".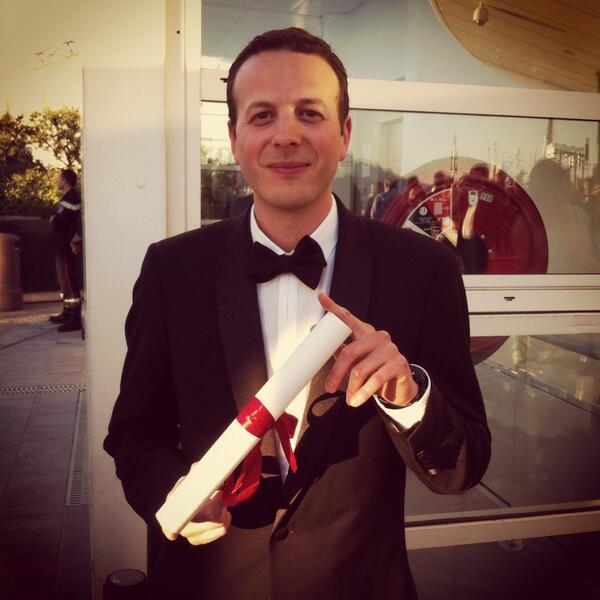 Escalante con su premio a Mejor Director | Imagen: Public Systeme Cinéma.
Heli, que cuenta la historia de una familia cuya hija de 12 años se enamora de un cadete de policía implicado en un caso de desvío de droga, es protagonizada por Andrea Vergara, Armando Espitia y Gabriel Reyes.
Esta es la tercera vez que Escalante competía en el Festival francés, después de presentar sus cintas Sangre (2005) y Los Bastardos (2008) en la sección Una Cierta Mirada.
Alejandro González Iñárritu
en 2006 por
Babel
y
Carlos Reygadas
en 2012 por
Post Tenebras Lux
habían sido los únicos dos mexicanos en ganar el premio a Mejor Dirección del Festival.
"Merecido Premio": Espitia
El actor
Armando Espitia
festejó el premio a Escalante de manera significativa. En entrevista con
El Proyector CVOT
, Espitia declaró: "
Muy merecido el premio para Amat, el fue el artífice de todo esto y me enorgullece muchisimo que lo reconozcan como el Mejor Director
",
Espitia debuta en la cinta de Escalante que proximamente se estrenará en México.
Pálmares Repartidos
El director Abdellatif Kechiche se alzó con el premio más importante del festival, al ganar la Palma de Oro por su cinta La Vida de Adele (La Vie D'Adele). El premio fue recibido por Kechiche y las actrices Adele Exarchopoulos y Léa Seydoux quienes también fueron reconocidas por el jurado, entregando la Palma a los tres.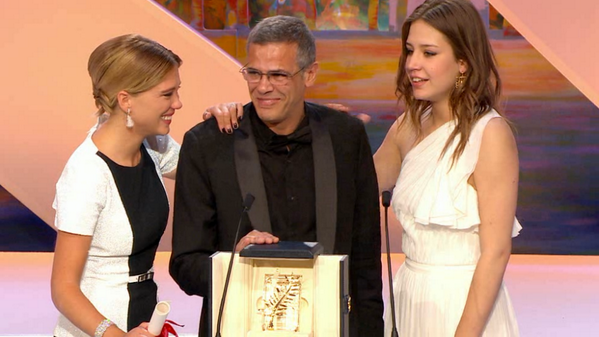 Kechiche, Exarchopoulos y Seydoux recibiendo la Palma de Oro por La Vie D'Adele
El filme, cuyo nombre en inglés es
Blue is the Warmest Colour
, sigue a Adele (
Adele Exarchopoulos
), una joven de 15 años que se siente confundida en cuanto a su sexualidad y que se da cuenta de lo que realmente siente cuando conoce a Emma (
Léa Seydoux
). La película recibió una gran acogida en Cannes producto de su tenacidad al momento de mostrar escenas de sexo, la exploración de la sensualidad y la vida de los jóvenes en la sociedad contemporánea.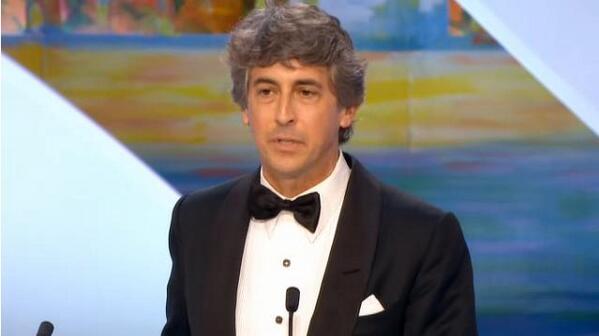 Alexander Payne recibiendo en nombre de Bruce Dern, el premio a Mejor Interpretación Masculina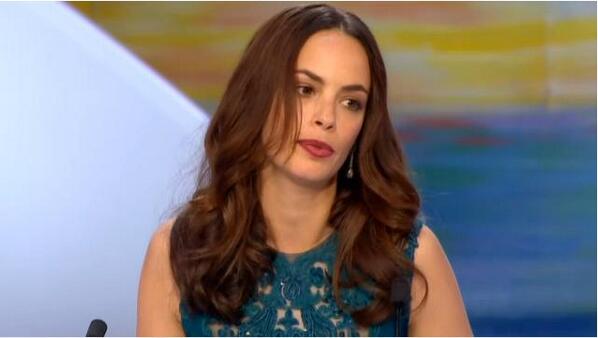 Bérénice Bejo agradeciendo al jurado por el premio a la Mejor Interpretación Femenina
Otra de las grandes premiadas en el Festival fue Inside Llewyn Davis, la nueva película de los hermanos Coen que se llevó el Gran Premio del Jurado. Los actores Bruce Dern y Bérénice Bejo fueron reconocidos como Mejor Interpretación Masculina por Nebraska de Alexander Payne y Mejor Interpretación Femenina por El Pasado de Asghar Farhadi, respectivamente.

El Jurado también reconoció a la cinta Like father, Like Son de Kore-Eda con el Premio del Jurado. El cine asiático también obtuvo reconocimientos importantes; el argumento de la película A Touch of Sin, escrito por Zhangke Jia fue galardonado con el premio a Mejor Guión, así como el cortometraje Safe del coreano Moon Byoung Gon premiada como el Mejor Cortometraje y la cinta de Anthony Chen, Ilo Ilo recibió la Cámara de Oro.